---

Welcome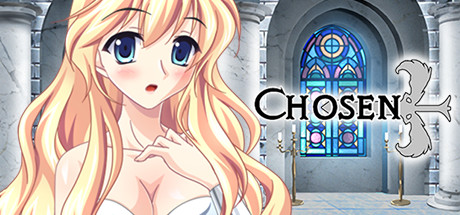 Welcome to the Achievement Guide from The Chosen RPG
So be warned, this Guide can spoiler the Game, so please finished the Game first and look after it here for the last Achievements for your 100 percent left. Thanks
---


Achievement - Got Your Mother's Bangle

Visit your mother's grave and find her bangle Auto in Story Mode
In the start island, than you comes out from the city go down on the left side is a tree, a star is blink in this, than you touch the tree, you come in to a map, you must go right way, after it in the next go down way and to the last follow the way to middle way, and you are now on the Graveyard go down in the middle of this map and push the button to interact, so beginns he talking and after it you become it and the Achievement
---


Achievement - You Met Serenity!

Serenity has joined your party Auto in Story Mode
After the Graveyard with becoming the Mother´s bangle go back to the city, yes the first city, in this you must make a battle and serenity joines your party before, but after the battle wrote the game it, that serenity join the party, and after the message becomes you the Achievement
---


Achievement - You Met Myste!
---


Achievement - You Met Trinity!
---


Achievement - Dragon Slayer

You awoke the Dragon and defeated him Secret Achievement
Later in the Story, you must search the Iron Forrest, this is a green island with a town with one way to in and grew things before it, you must go with the ship to it and go on land, after a little while you comes to the queen hall and must defeat Jim, after him you become the dragon tooth, so goes back to the sand island, i mean the vulcano island, go to the broken tower, and go down to the dragon statue, but please save before it, all say he is heavy, but i think he was not so heavy, but save sure before. After the match becomes you a ultima weapon and the Achievement
---


Achievement - Speak with your Mother
---


Achievement - Beast Slayer

You defeated the most powerful monster in Rosefalcon Secret Achievement
This is the City after the iron forrest, goes up to the training hall on the left, in this is a magic guy, he ask you 3 times for a battle with this Monster, you must all say yes and after the finish, you become the Achievement, but please save it before you make a fight begin, than not no problem, than you die is not happend and you are now in the training hall again
---


Achievement - You are the Chosen!

You have defeated Akuma Auto in Story Mode
This is the last Achievement from this Game, please save allot before, in the end you must go back to akuma´s castle, not go to the kings hall, no go in the portal, after a while you find him, first you must defeat the dark knight and after it the Akuma and than you finished the 2 Rival Enemies, you become the Achievement and the Game is Over, not really, its be continued ?
---