Now it's time to start your second savefile. Start the game just as in your first file (don't forget to set the difficulty to
easy
), but
DON'T
talk to the girls (like
ever
) and only go on dates with two of them: Tiffany and Kyanna (They are two of the three girls you'll need for the
Lucky Loser
Achievement). Buy cheap presents for the other girls if you see them though, you'll need your date gifts. Completely ignore the unique gifts, as you'll never talk to the girls and they'll be useless (you don't even get hunie for gifting them).
Also buy the Bag of Goldfish as soon you see it in the shop, because Momo is the third girl you'll date at the beginning.
Here's why:
Drinks.
It's as simple as that - Tiffany and Kyanna are out at night in the club (while the other one is sleeping), and have a low/normal alcohol tolerance, so you can feed them until both meters are full and earn huge advantages at your date (If they happen to be at a
drink
location in the evening, you can make them drunk and take them out as well). You can give Momo drinks anytime, which is why you should fill your days with one Date with Momo and a date at night with Tiffany or Kyanna.
You can't upgrade your traits before you got the girls three panties, so try to resist the urge and don't go on dates with other girls (it will raise the difficulty if you earn their affection).
Date Gifts:
You'll have very few date gifts at the beginning, so try be creative. Match your build to the girl you're planning to go on a date with, take their favourite perfume and flower with you (if you have them).
Other usefull date gifts are:
Stuffed Bear

Stuffed Whale

Stuffed Cat

Stuffed Monkey

Gold Earrings

Sunflower

Compact Mirror

Pink Mary Janes

and of course the Stuffed Penguin
I put together some example builds for the three starter girls, which you can find below.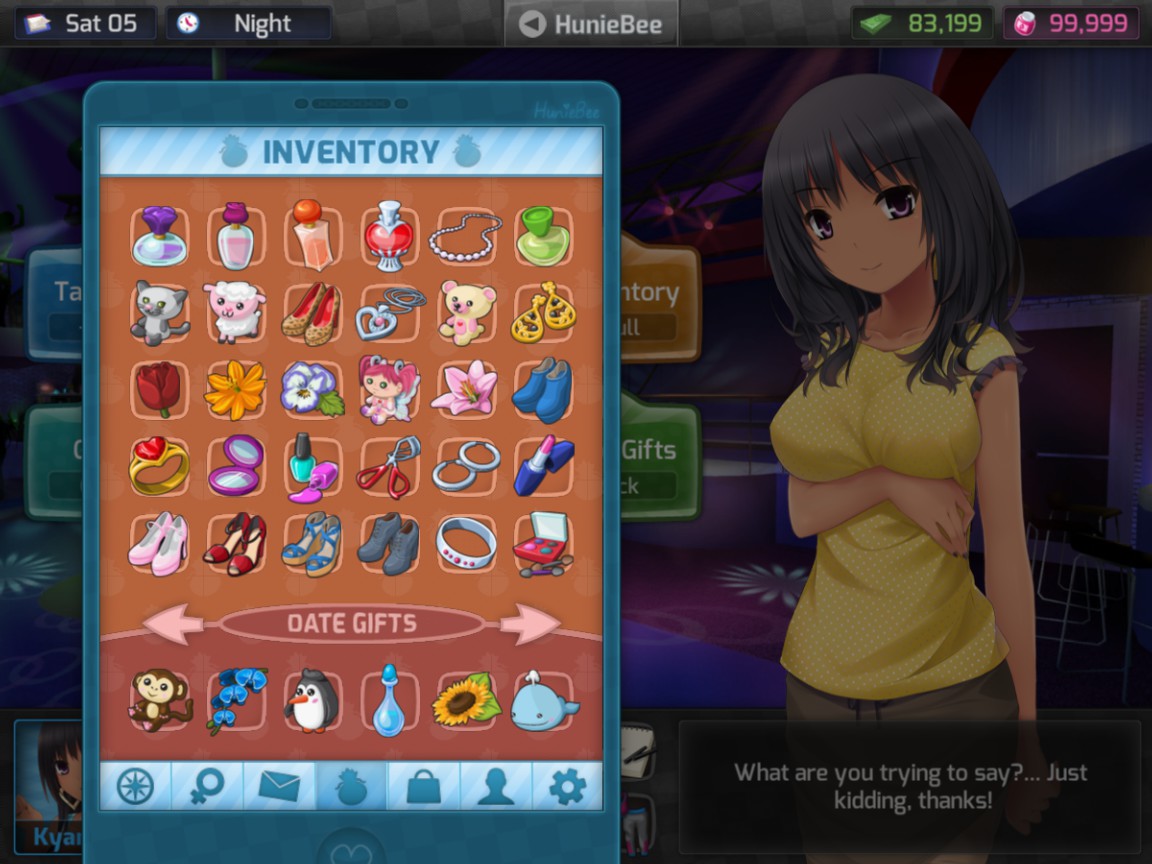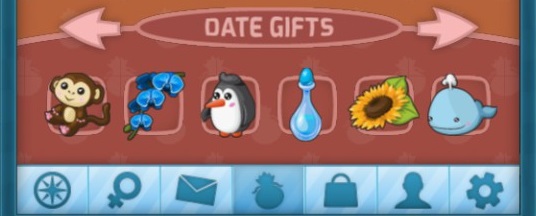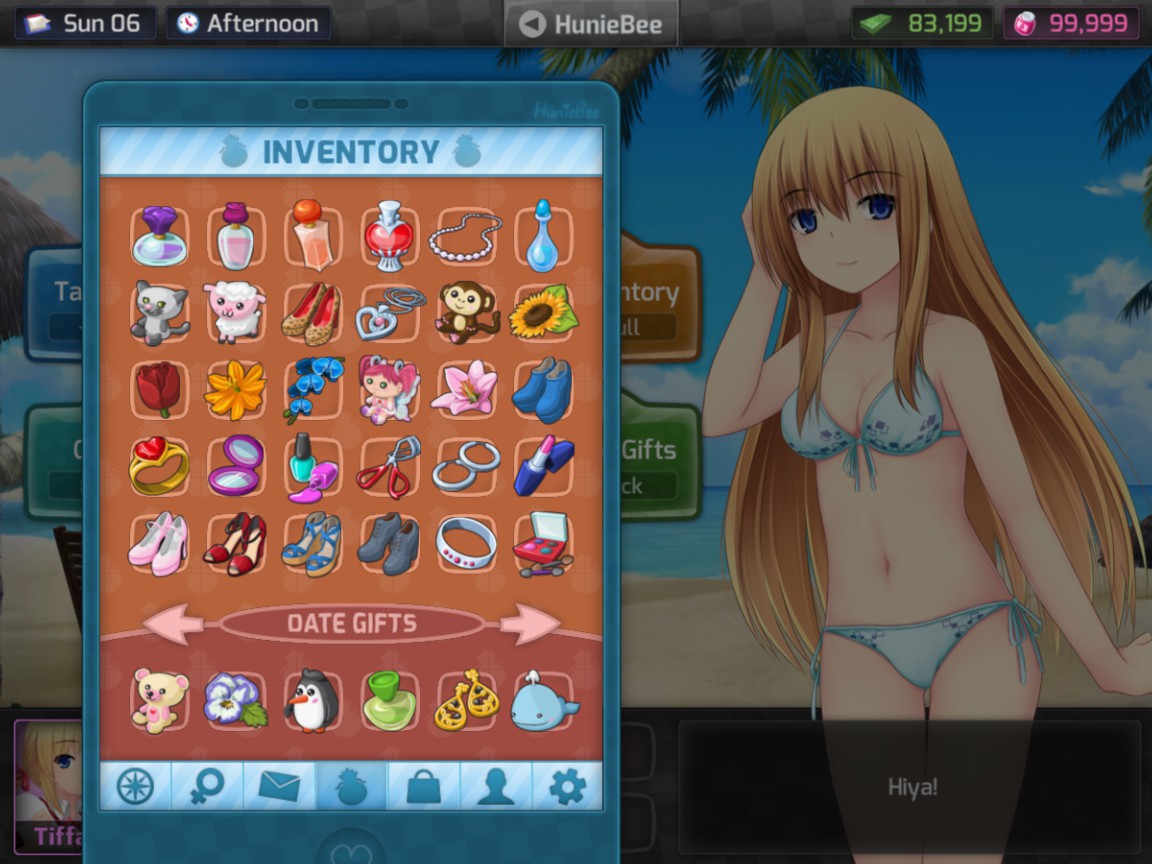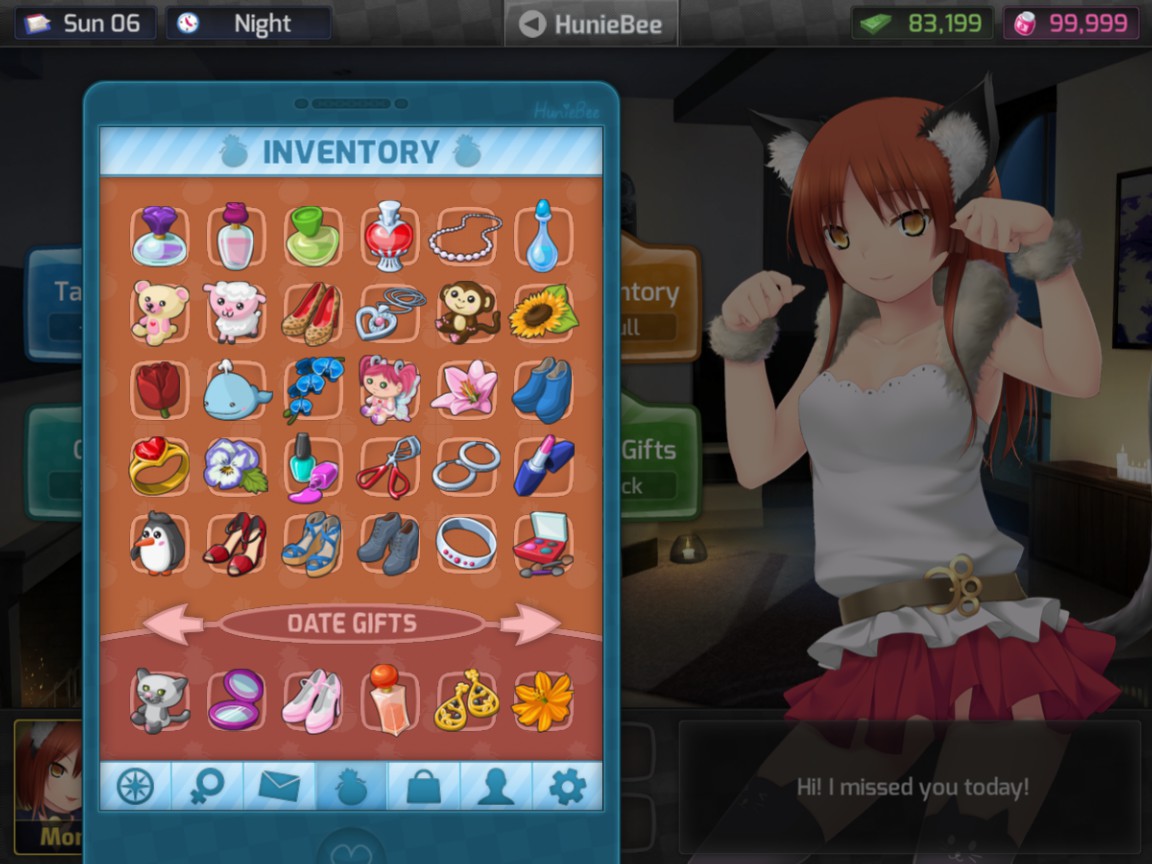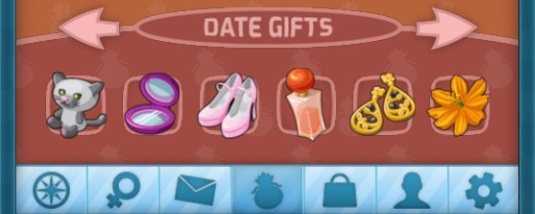 As soon as you got the three girls panties and the achievements, go ahead and use up all your hunie for upgrades - I'd recommend upgrading every affection token at least once.
Getting all the other girls in bed is going to be not as hard as the first three, but it's till going to be a challenge. Due to not being allowed to talk to your harem you loose a lot of possible hunie to upgrade your traits, making the dates harder. You can follow the method of
"Lucky Loser"
explained above and only go on night dates if you want - you can try day dates too, but the ones at night/or with momo anytime are safer with alcohol (the starter sentiment at the beginning of your date). Although you should'nt take girls with high alcohol tolerance on night dates too often, as it will drain your money.
Earn your hunie by giving the girls cheap presents they like/love, and when taking them out for night dates, you earn hunie for giving the girl her favourite drink (you can look that up in her profile, it's a default information so you don't have to ask her).
As for date gifts, you can figure out your own build again, I got the achievement by using a mixture of the alpha build & the girls favourite stuff (I got lucky with date gifts in the beginning and was able to use that build for the three starter girls, it really makes things a lot easier, if you get the right date gifts at the start I'd recommend you use it too)
Items you'll need for this build are:
Stuffed Whale

Stuffed Penguin

Suede Ankle Booties

Leopard Print Pumps

Pearl Necklace

Cinnamon Perfume

Green Tea Perfume

Peach Perfume

Sea Breeze Perfume
If you're missing some of them you can use other items from the
"other useful date gifts"
list above, the girls favourite flower is also a good choice. You'll need the items I marked for this build to work (Percentage with Sentiment), so be sure you have them before trying this build. The reason we can't use the complete alpha build here is that we don't have passion fully upgraded (and you'll need your hunie for other upgrades first, so you won't have many passion stages until nearly endgame, making the
"heart necklace"
useless.)
Working with Sentiment and the girls favourtie token is going to help you complete the dates, especially in the beginning.
Below I put together an example build using the mandatory date gifts & the Cinnamon Perfume.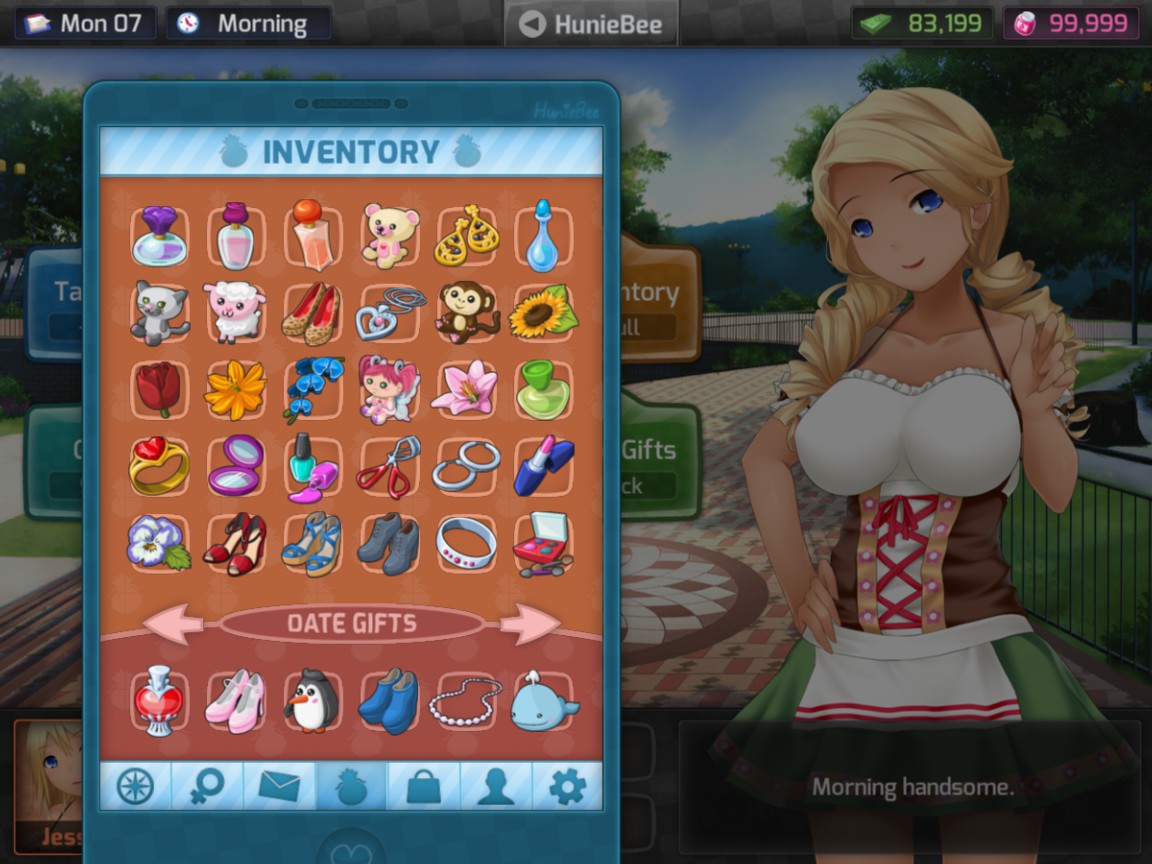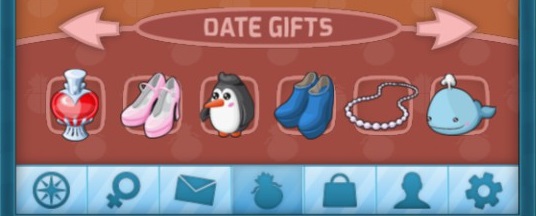 If you eventually get all the girls panties and haven't talked to them ONCE, your achievment should unlock (there is no time limit, so no pressure :D)