---
You are stuck in a 10 minutes loop when you (The protagonist) enter your apartment. In these 10 minutes, you have to gather information about your wife's past, a self-claimed cop who will interrogate your life about her father's watch, and your past as well.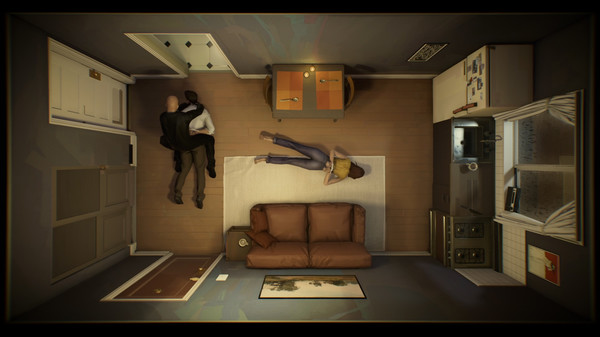 In Twelve minutes, you can grab an object, investigate it, or interact with it at a particular location/character in your apartment. You can also move around in your apartment and have a conversation with your wife and the cop (When he is willing to listen to you for whatever circumstances). This level of interaction is acceptable for a 90-degree third-person puzzle-solving game. It is not very fun, but enough for you to focus on the puzzles. Still, Twelve Minutes has one characteristic that can make this pretty unbearable at a certain point: The infinite loops.
The process of getting more information out of the cop and your wife can be extremely tedious and repetitive. The excitement I feel at the first couple of hours would wholly dissipate at the third hour as the story progresses in an unsatisfactory way. It doesn't give you much hints to tell you what you might need to do next to get out more information. You might need to move your cursor thousands of times to drug your wife, interrogate the cop, only to receive the same outcomes over and over before you have an "Oh, I could've done that?" moment. Hints could've been done better with just some dialogues!
However, if you are a quick puzzle solver, these would be less of an issue. The environment of the game is excellent. A small, moody apartment and the pressure from the very scary time make a good combination. There are also paintings in the room to look at every different loop to unlock the achievements.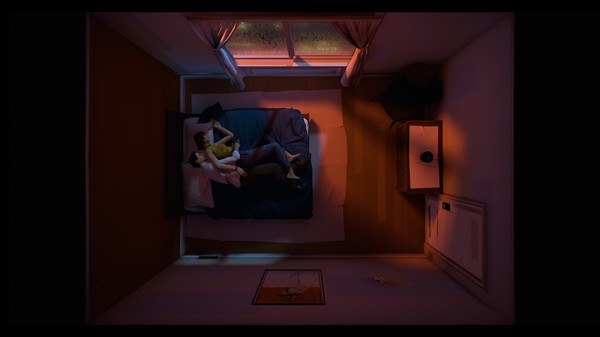 The driven force of the game is, unfortunately, the weakest part of the whole package. The story's pacing heavily depends on how quickly you can solve the puzzles. It gets tedious if you aren't fast enough to move on to a different scenario after several loops.
The dialogues are OK alone, nothing too cliche, the actors are executing them with weight and passion, but the whole story is just wack. You married your sister who has a different mother. What kind of ♥♥♥♥♥♥ setting is this? Disgusting. You would think the game would put something in the story to make this having an appeal, but it doesn't do that at all. You'll just have to eat it up and keep playing.
Father doesn't want you to lie to her about this relationship, but you panicked and shot him. So eight years later, you are stuck in this ten minutes loop, and it forces you to remember everything you want to forget. Great, more BS.
I'm not even going to talk about how anti-climactic the six endings are.
I sincerely don't find any character in the game relatable or charming. You (The protagonist) is an is anywhere interesting. Her (your wife) is a bland character as well. Her past is f**led up as much as yours is. We don't get much beyond that. The Copis somewhat relatable and fascinating as a character, but this kind of impression shouldn't only exist in the antagonist.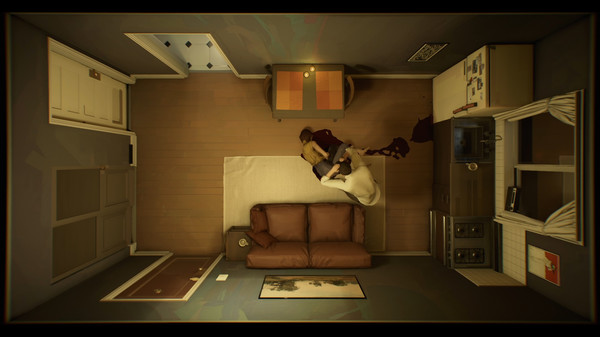 Music/QoL/Visuals
Music sounds good when I listen to them for the first time, but then it gets stale over time, just like the story.
There is not much to be said about QoL other than some bugs I've experienced. They are minor and don't harm the overall experience very much. There is no issue with optimization whatsoever in case you are wondering.
Visuals…Uh what can I say it's a 90-degree view third person game, definitely not looking at the right game for some super fancy graphics. Let's just say it is good enough for you to solve the puzzle just like the gameplay.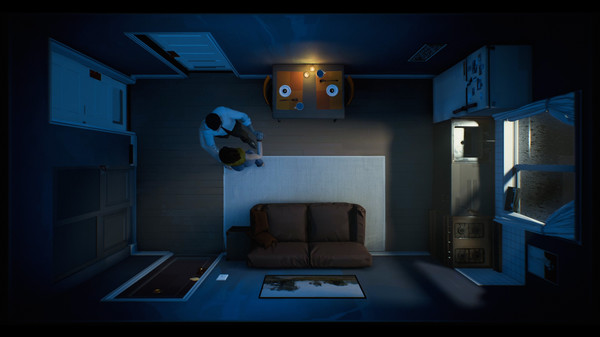 Verdict
Even with stars like Daisy Ridley and James Mcavoy in, that would still be a hard pass. Twelvs Minutes' concept is quite creative, but gameplay and story are just dragging it back...
If you are not a quick puzzle solver, don't consider buying this game because you are unlikely to find doing investigations and looping fun. Furthermore, staying in the same apartment and dealing with the same characters for the nth time can gradually kill your appetite for playing it.
If you are, this is a decent adventure. Though you still probably don't want to pay at the full price due to the short length story (4-6 hours, 8 hours for completion).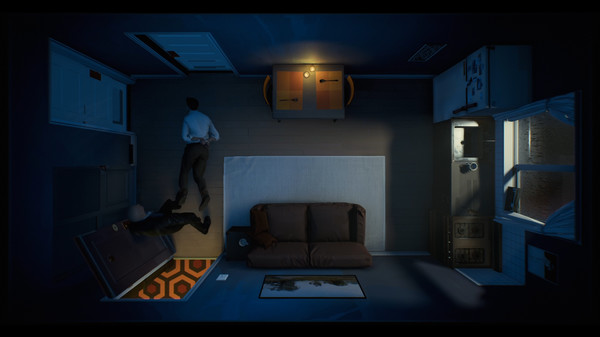 ---