Level 6 : Hot Spring (Hot Spring Set) P60,000 at "General Store"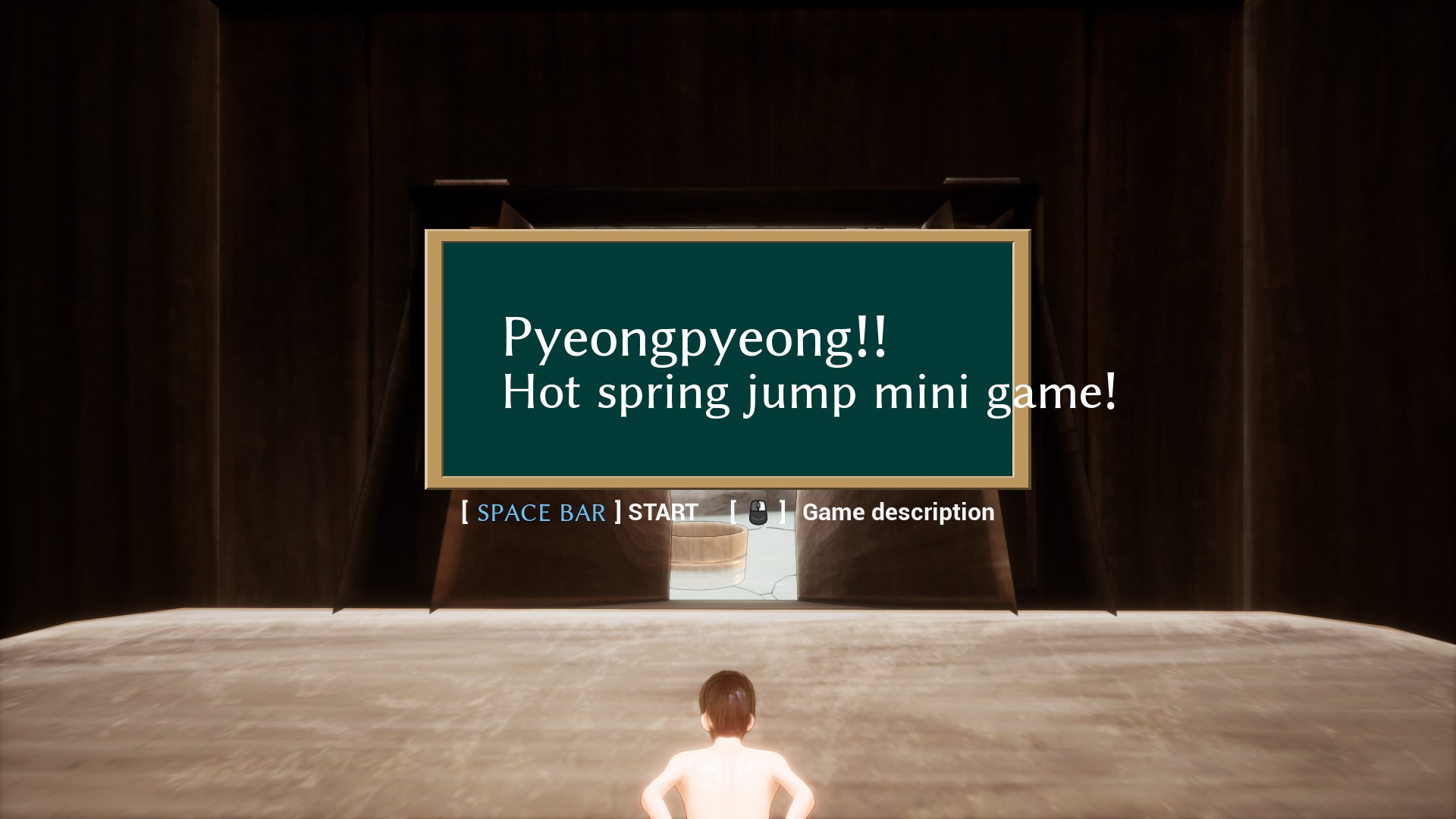 *R18 Content :
*Gift Items --> Consume --> Hot Spring Set (All Waifus : 150 Points) --> Mini Game Triggered (Pyeongpyeong!! Hot Spring jump mini game!) --> Would you like to sneak peek? "OK" --> Keys & Commands : A - Strafe Left, D - Strafe Right, SPACEBAR - Jump & Free Fall, you have been given 6 chances and your performance will affect your final rewards & the number of Waifus that you're able to peek during "FREE TIME" and the duration of your "FREE TIME", --> After finished all 6 tries (with good performance) you will be rewarded the following items randomly (1 x Random Item, Hot Spring Set, 2 x "Cross-Sectional View").
*Perform better to earn more "FREE TIME" (During Free Time - Protagonist is able to swim underneath the hotspring water and peek) & get more Lottery Chances
Success 1-4/6 (Single Chance)
Success 5/6 (Number of bonus item lottery : 2)
Success 6/6 (Number of bonus item lottery : 3)
*Each success jump gives you 20 seconds "FREE TIME", PERFECT Jump gets 2mins.
*Tips : Let the Protagonist fly over the bucket a little bit before you clicked the "SPACEBAR -(Free Fall)", most of the time the view may deceive you as your character were inside the bucket but once you have decided to land, you end up fall outside the bucket.
*4 Stars' (☆☆☆☆) Item "Cross-Sectional View " : (During Sxx, you can display a cross-section view.)